Magic Time Farms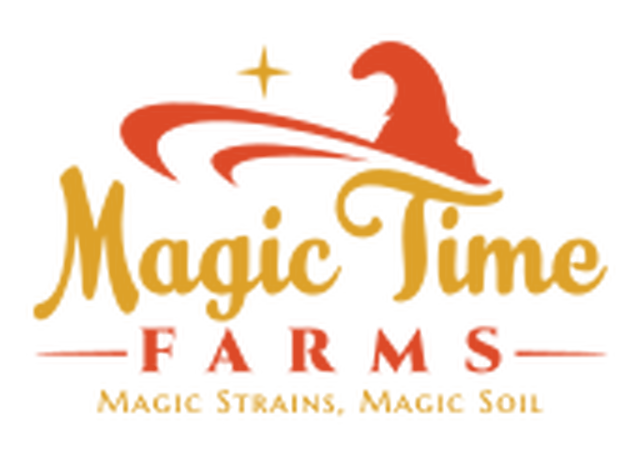 Magic Time Farms is a Tier 3 family farm located in Elma, Washington. Artie, the father, does sales, son AJ (Magic Time Farms) is our compliance and genetic specialist, and son Andy (From the Soil) is the green thumb. Pro-biotic Living Soil ( Sea Kelp, Worm Casings, Bat Guano, Molasses, Bacteria Tea) is what makes their flower and oil sooooo tasty!
Magic Time Pesticide Disclosure Statement

Happy Roots produce tasty fruits.
We have a beautiful 92 acre family farm in Elma, Washington, that we have been building for the last three years and are presently are in the top 10% in the state as producer/processors.
We are so blessed that the community has embraced our natural soil indoor growing methods, to growing what be believe is some super terpy and tasty cannabis. We promise that our products have a price point that will make you happy!
All our cannabis is grown in our indoor custom built glasshouses in a natural living soil, thus the name, From the Soil. We never buy cannabis from any other garden and we never sell cannabis to any other garden, thus the quality is always consistent. We only use natural soil methods for pest management and nutrient feeding, and all our flower is hand watered, trimmed and packed in glass jars. No harmful chemical fertilizer/pesticides.
From the Soil - website

video of the farm
www.youtube.com/watch?v=U9IHG9AsCQA&spfreload=10
From the Soil - Facebook
From the Soil - YouTube Channel - The Flower Hour
https://www.youtube.com/channel/UC4CyBM-AxBlU_l6yhRcg-TA
From the Soil - instagram
FTS vendor day video