Flying Dutchman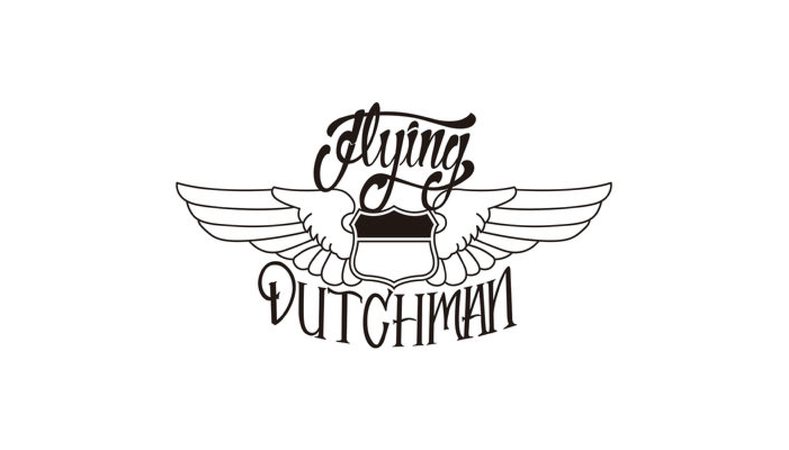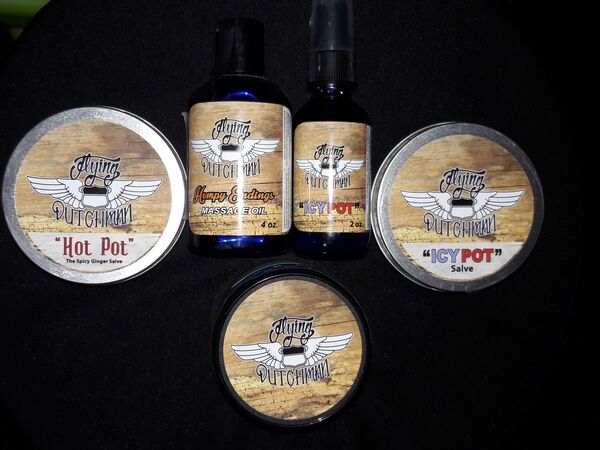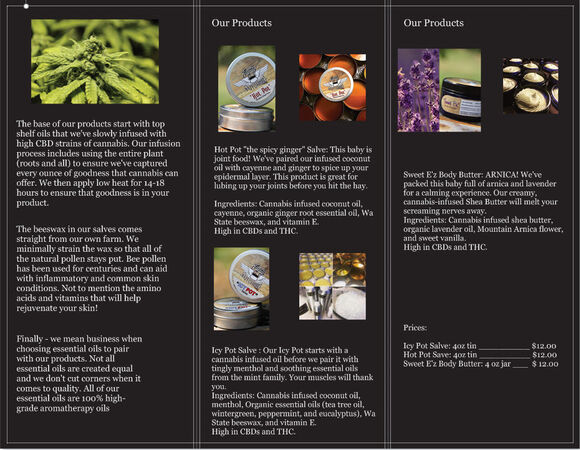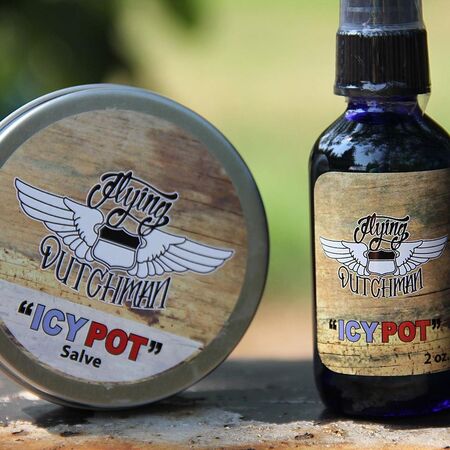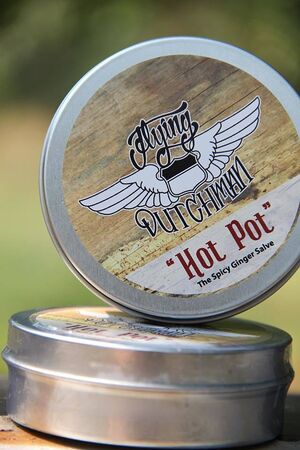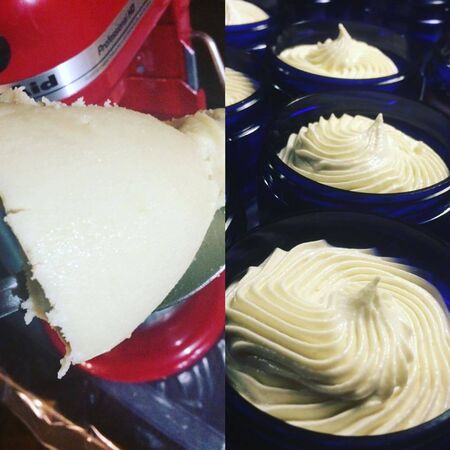 Located in Arlington, Washington, this amazing producer focuses on creating the best topicals on the market! We know there are a lot of topicals out there and we've tried most of them, but few can compare to the quality and performance of the Flying Dutchman line.

What makes them so special?  Unlike many topicals on the market Flying Dutchman uses full plant extractions to ensure as many cannabinoids as possible are represented in salves, lotions and spray.  They couple that with the best ingredients for absorption, bees wax sourced right there at their own farm, then partner that with cannabis to provide a full spectrum of goodness that is second to none! Their current line up includes:

Hot Pot Salve - Ginger, Cayenne, Cannabis infused Coconut Oil and Bees Wax warms joints and relaxes muscles.

Icy Pot Salve -  Menthol, Wintergreen Oil, & Vitamin E Oil mixed with Cannabis infused Coconut Oil and Bees Wax.  The cool warming sensation tackles joints and muscles with ease!  Cold and flu season got you down? Use Icy Pot to help chest cold pain.  True story! Just rub Icy Pot on your chest and let the menthol and mints do their thing.  Also available in a spray version for quick absorption.  

Sweet EZs - Flying Dutchman doesn't use concentrates to infuse their shea butter with arnica and thc:cbd rich Cannabis.  Whip in some luscious lavender and you have a creamy lotion that is great for nerve pain, bruising and eczema!  Not to mention is smells amazing too!
Stay tuned ... we just heard that they are adding to their line up again soon! 
"One of the best topicals I've ever used! Consistent, long lasting relief for a great price!" Tanner

"My go to after sitting for along day at the computer and my fingers can't hit one more key!" Carol