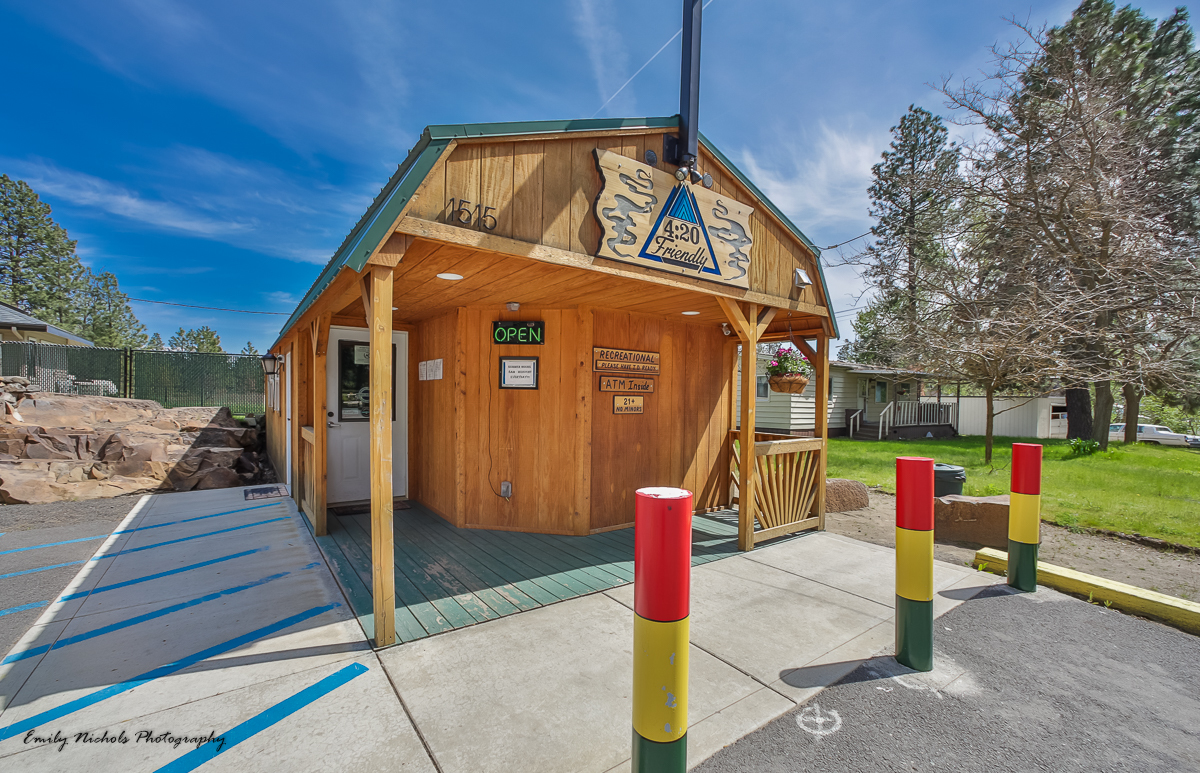 Curbside Delivery
CURBSIDE DELIVERY OPTIONS

Per the emergency ruling on March 17, 2020, we are allowed to provide our medical patients (with current medical authorization cards) and their designated providers curbside delivery. This means that you can call our store, place your order and pick up the order in our parking lot. This is a temporary order. If you would like to take advantage of this:
1. Call 4:20 Friendly at 509.844.7287
2. Advise our Budtenders if you are a medical patient and would like to place a curbside order
3. They will assist you in putting together your order over the phone and give you a total due
4. Give them a name to put on the order and what time you will be at our store
5. If possible please park in the designated curbside delivery parking space.
6. Call the store and let them know you have arrived and someone will bring it out to you.
7. For medical patients the person picking up the order MUST be the medical patient or their medical provider.
ALTERNATIVELY:
You can also place an order online for curb side delivery or express check out in our store by visiting our MENU.

1. If you are sick, please stay home.

2. Masks are now required in all public places within Washington State. Please help us stop the spread by wearing one. If you do not have one please use our curb side ordering options.
3. If there are more then 2 of you in your party, please ask the others to wait outside. We are trying to keep the number of people in our store at a minimum and appreciate your assistance.

4. Please do not ask to handle products before purchase. Our Budtenders have been directed to keep handling of products to a minimum.
5. Finally, please be patient. It is important that we adhere to the guidelines of "social distancing." We are more then happy to answer any questions you may have but may not be able to do the normal visiting that you have come to expect at our store.
Carol & Alissa
____________________________________________________________________________

LCB Guidlines effective 3/17/2020:
Guidance for Cannabis Licenses: Effective Immediately
Curbside Service
Applies to: Cannabis retailers, qualified medical patients with a valid authorization and recognition card and designated providers.
At this time, cannabis retailers are not required to close due to the coronavirus restrictions. However, to promote social distancing for qualified patients, the LCB is temporarily allowing cannabis retailers to sell to qualifying patients or their designated providers outside of their business but within the licensed property line. This is the same allowance provided to approved alcohol licensees during this time.
Restrictions
Drive-through windows are not allowed;
Qualified patients must be entered into the Dept. of Health medical marijuana authorization database and have a valid recognition card.
Designated providers must be entered into the Dept. of Health medical marijuana authorization database and have a valid designated provider recognition card.