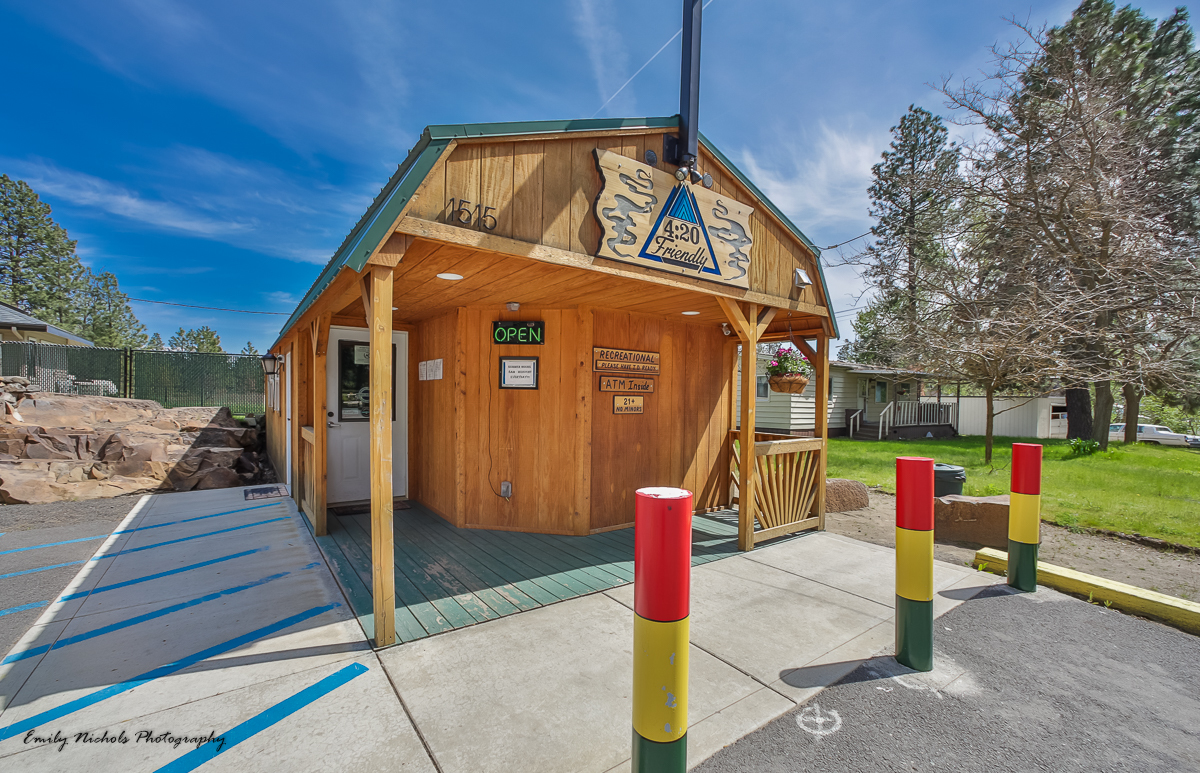 Closest Marijuana Store to the Spokane Airport
Are you looking for quality Medical Marijuana or Recreational Marijuana in Spokane Washington? Four Twenty Friendly is located just 4 minutes from the Spokane Airport and serves both medical patients and recreational customers. If you are an out of town guest just visiting the state, you're in luck - you too can experience the benefits of recreational marijuana!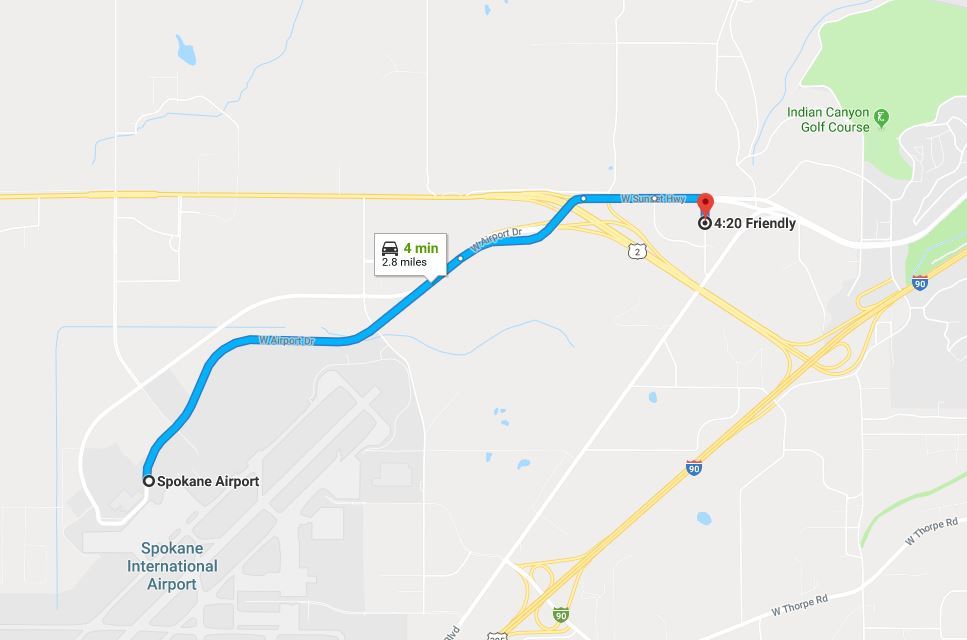 We are located just 4 minutes from the Spokane Airport (GEG) and on the way to town and I-90

420 Friendly Cannabis Products
Four Twenty Friendly carries a large selection of cannabis strains and products to choose from. If you prefer to smoke, vape, eat, or drink, we have something for everyone! Below are just some of the many products we carry:
Cannabis Flower (Indica, Sativa, & Hybrid Strains)
Concentrates (Wax, Shatter, Oils)
Baked Goods
Vape Pens/Cartridges
Pre-rolls (Joints)
*For more information on our current selection of cannabis products, View our Cannabis Menu.
Come stop by today, and one of our helpful and friendly bud tenders would be glad to assist you in choosing the best strain or type of product that's best for you! There are many ways to consume and enjoy marijuana, and each strain and way to consume can offer different effects.
Quality Medical and Recreational Cannabis
Here at 420 Friendly, we strive to provide the best quality cannabis products, and believe in helping our customers as best we can, both in service and education. To keep our promise of Top Quality Cannabis, we have partnered with some of the best cannabis companies in Washington, and we always make sure to test all of our products for quality and potency. We also value the feedback of all of our employees and customers, so we can continue to provide the best cannabis in Spokane!
If you have any questions about 420 Friendly, please contact us or visit us today!